We offer an extensive panel of educational proposals and courses, designed to meet the needs of individuals, railway companies, companies active in the maintenance of railway vehicles, intermodal logistics platforms and industrial plants connected
Discover all our training!
Consult all the training currently planned or contact us to build together your training project
Training in Switzerland and across Europe
We offer our training throughout Switzerland and Europe
Educational paths for private individuals
We provide training for all those who wish to pursue careers in tasks related to the safety of railway operation
SerForm offre assistenza nella validazione dei processi organizzativi interni all'Impresa Ferroviaria.
We support our customers in the optimization of internal organisational processes and the Security Management System
Consulenza per fondi pubblici
Orientamento e assistenza per l'ottenimento di finanziamenti pubblici.
Collaboriamo con istituti, strutture e scuole per poter dare il massimo della formazione. Inoltre SerForm è socio fondatore di FerCargo formazione, che promuove l'attività di formazione in tutta Italia.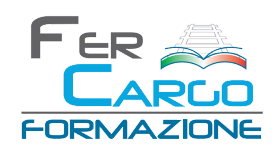 Alcuni dei nostri partner







Are you a company? Contact us!
Whether you are a company active in the maintenance of railway equipment and infrastructure, the manager of a logistics platform or a connected plant, or a young person who wants to undertake a railway training path, we will help you to find the program that best suits your needs